The LATINAS THINK BIG™ LA event is only one  week away, and we can't hardly wait to introduce you to our five trailblazing presenters: Rocio Romero, Nora Cadena, Pamela Campos-Palma, Estefania Cruz, and Veronica Villafañe!
As the BIG day draws near, take a look at just how each of these  mujeres' BIG IDEAS have changed the  landscape of their respective fields.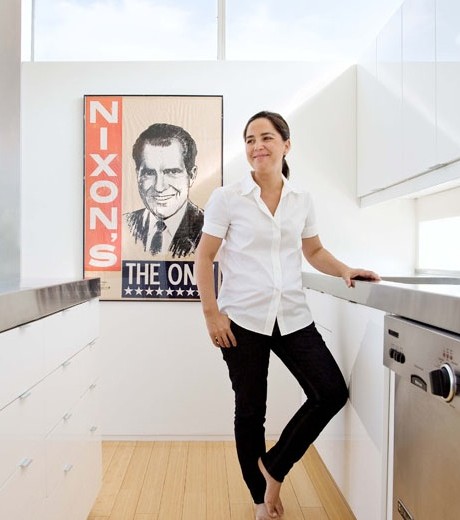 Rocio Romero is a celebrated Chilean-American architectural designer who is actively involved in residential home design and construction in the U.S., Chile, France, and Canada. In addition to her acclaimed line of prefabricated homes — the LV Series — Romero's design work includes commercial interiors, custom residential homes, furniture, and a gallery.
Rocio is a graduate of the University of California at Berkeley, where she received a Bachelor of Arts Degree in Environmental Design with a Major in Architecture. She received a Master's in Architecture from the Southern California Institute of Architecture (SCI-Arc).
Rocio and her work have been featured in numerous publications. Paul Goldberger of The New Yorker wrote, "Romero's designs stand out for their clarity, simplicity, and grace." Karrie Jacobs, founding editor in chief of Dwellmagazine, claimed in her book The Perfect $100,000 Housethat Rocio was the first to figure out how to market modern prefab homes: "Even as competitors and imitators spring up, Rocio is the one who really took on the problem of prefabricating a simple, attractive, low-cost modern house and solved it." Romero has served as a judge for many competitions, including the 99K House, Living Box, andArchitecture Magazine's Home of the Year award. Rocio's own work has been on display in national and international museums, including the Walker Art Center, MOCA, Vancouver Art Gallery, and the Triennale di Milano.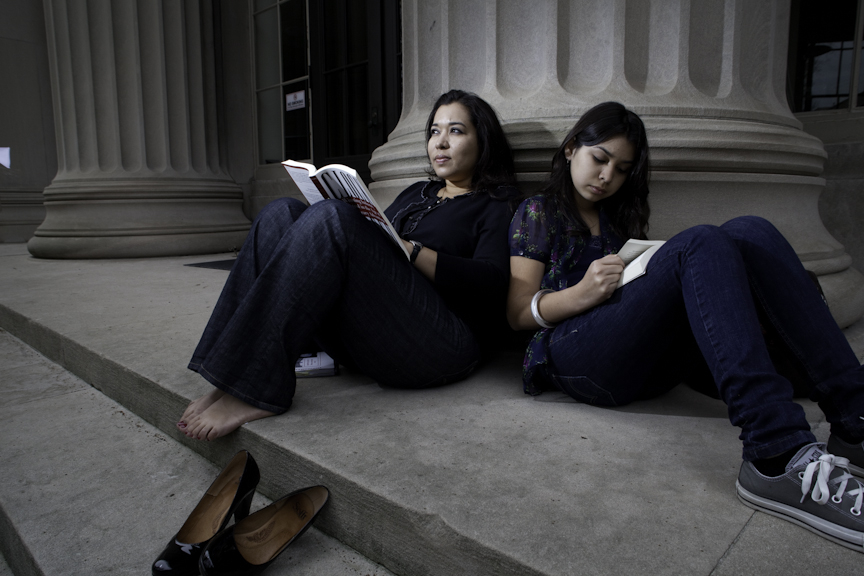 Nora Cadena is a first generation Mexican-American, three-time MIT graduate, engineering leader and community volunteer. She currently manages a $27M project for The Boeing Company and leads a cross functional team in the assembly, integration and test of a commercial satellite.
In 2012, she was the keynote speaker during the Adelante Mujer Latina Conference in Passadena, CA, and in 2008 was recognized nationally for her technical contributions with the Most Promising Engineer award during the "Great Minds in STEM" Conference.  This year, Nora co-founded the "Latinas in STEM" Foundation to inspire and empower Latinas to pursue, thrive and advance in STEM fields.
Pamela Campos-Palma is a Boston-native of Honduran roots.  She has served in the
U.S. Air Force as an Operations Intelligence Analyst for seven years, currently as a Reservist in continuation of an honorable Active Duty career. As a military member, Pam has volunteered as a Sexual Assault Response Coordinator (SARC) Assistant for a deployed installation, and volunteered with local communities while in Europe and Southeast Asia. Presently a full-time student, Pam will be graduating a year early with her B.A in Political Science and Civic Leadership from Portland State University. Pam serves as the Director of a Latina/women's empowerment organization, Las Mujeres de la Raza and has worked for the Department of Veteran Affairs. An alumna of the highly selective National Hispana Leadership Institute (NHLI) in Washington D.C, as well as National Education of Women (NEW) Leadership Oregon, Pam is a tenacious, natural leader and advocate and has lobbied in D.C. and Oregon, on behalf of marginalized communities. She is currently in an internship working for U.S. Senator Jeff Merkley and most recently was nominated by the Governor of Oregon as the first and only student voting member on the Board of Trustees for Portland State University.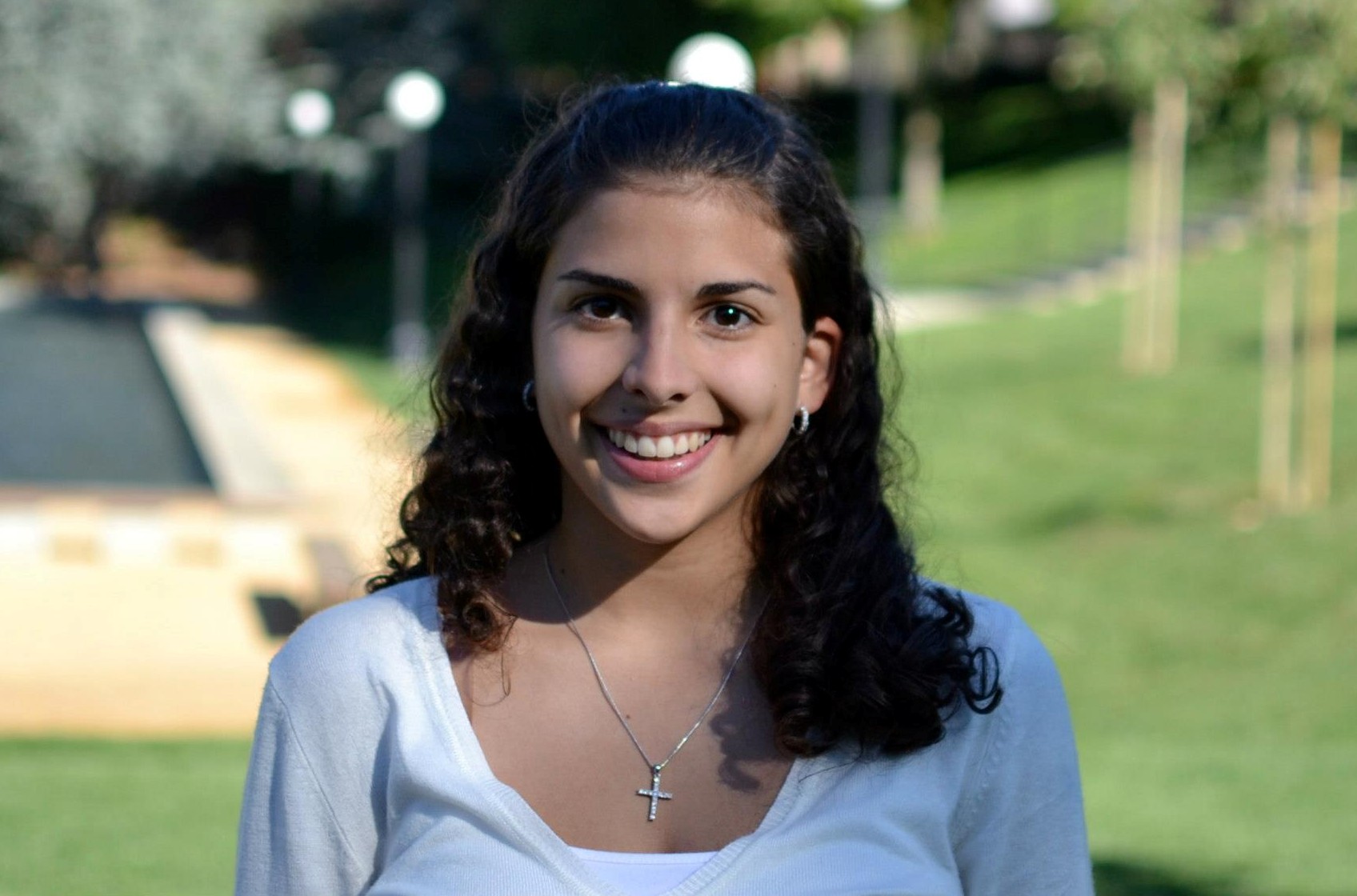 Estefania Ortiz, originally from Puerto Rico, is currently a freshman at Stanford University studying Electrical Engineering with a focus on Software Development. She was selected as a 2013 fellow at the competitive CODE2040 program, and recently completed a Software Engineering Internship with the Facebook Home mobile application team. Estefania is involved with SWE (Stanford Women in Engineering) as the Co-Director of outreach, she was a MAGIC (More Active Girls in Computing) mentor, and she participated in GTGTC (Girls Teach Girls to Code) teaching in a Web Development workshop. She also founded an organization called Camino a tu Futuro that gives Puertorrican students the resources that they need to achieve their maximum potential.  Her goal is to start her own company combining technology and education.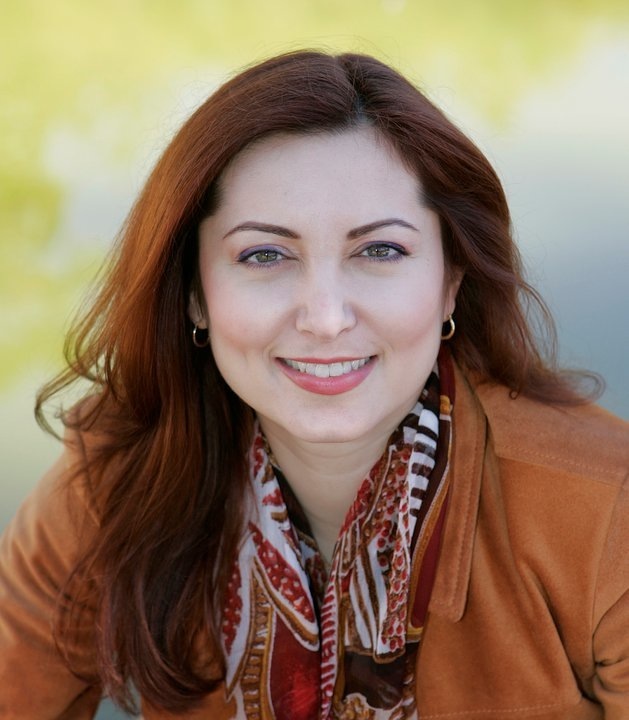 Veronica Villafañe is an Emmy award-winning bilingual multimedia journalist with more than 20 years of journalism experience.  A former President of the National Association of Hispanic Journalists (NAHJ), she is the founder, Editor and Publisher of Media Moves, a website dedicated to covering and highlighting the accomplishments of Latino professionals in the media as well as the issues that affect the industry.
An expert in Hispanic and Spanish-language media, she has worked as a reporter, producer, writer and anchor for Spanish-language networks Univision, Telemundo and CNN en Español.  She also reported for Reuters, Fox 11 and KCOP 13 News while running her own video production company.  In 2002 she helped the San Jose Mercury News launch a media convergence project, producing and anchoring nightly television segments, webcasts and podcasts for almost 5 years.
In addition to being a columnist and contributor for Poder magazine, she is currently the West Coast Web Editor for impreMedia Digital.
Related Stories: